Welcome to LiveActive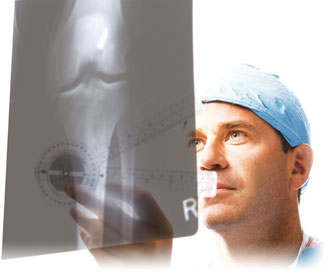 Having an active lifestyle well into our senior years is what we all hope to experience. Each year, however, millions of Americans sustain injures to their knees, shoulders and other joints. When these injuries impact the soft tissue and cartilage of your joints, the result is the same: pain that makes it difficult or impossible for you to lead an active lifestyle. Though doctors have made strides to help restore "normal" movement after a cartilage injury, chronic pain and limited mobility with the end result being arthritis is often the outcome despite traditional treatment.
At Rush, promising research in alternative treatments and therapies is already revolutionizing orthopedic patient care. Under the leadership of Dr. Brian Cole, the Rush Cartilage Restoration Center has pioneered safer, faster and less expensive ways to reclaim lost mobility and eliminate pain. Such treatments have changed the expectations of both physicians and patients regarding what is possible in the wake of orthopedic injury or debilitating disease.
The physicians featured in this Web site are on the faculty of Rush University Medical Center. They are also in private practice and, as independent practitioners, are not employees or agents of Rush University Medical Center.