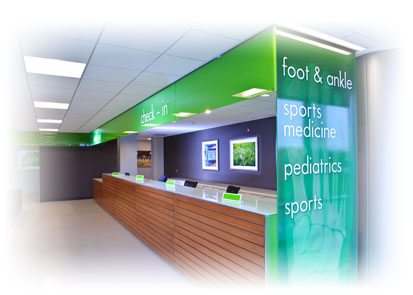 Patient Experiences
Each year, several million Americans injure the cartilage in their knees, shoulders and other joints. Unfortunately, these injuries often happen to people considered too young to undergo artificial joint replacement surgery. Fortunately, through the Cartilage Restoration Center, there are new treatment options—many of them available only in the last five years.
Read what some of our patients are saying about their experiences with Dr. Cole and the CRC.
Double Cartilage Transplant Recipient Reaches New Heights
Division I Pitcher Returns to Play after UCL Reconstuction
My New Meniscus
49-year Old Former Athlete Regains Activity after Cartilage Allograft Surgery
Back to Scoring Goals after Knee Surgery for OCD
Competitive Sand Volleyball Player Returns to the Court 4 Months after ACL Reconstruction
High School Junior Back on the Court after Knee Surgery
Obstacle Course Racing after Microfracture Surgery
Medial Knee Pain is gone after Dr. Cole Performed Knee Arthroscopy
Able to Run the Chicago Marathon after Torn Meniscus Repair
Zipping Back to an Active Life after Shoulder Surgery
Long Distance Runner Thankful for Successful ACI/AMZ
Meniscal Transplant Gives High School Musician a Second Chance
Successful Shoulder Replacement
Finding the Right Doctor
Successful Osteochondral Allograft Transplant at 30
Successful ACL Reconstruction for 11-Year-Old Athlete
High School Coach is Back in the Game
64-Year-Old Woman Living Active Four Months After Rotator Cuff Surgery
Able to Participate in Cross Country Ski Trip Four Months after ACL Surgery
Mona 2.0
Golfing and Snowboarding After Successful SLAP Repair Surgery
Successful Meniscal Transplant at Twenty-Seven
Elite Gymnast Wins Regional Title After Having her Ulnar Collateral Ligament Reconstructed by Dr. Cole
My Life is Back on Track
Successful Knee Replacement at 50
Keep Moving Young
71-Year-Old Former Marine is Living Active
Swimming Along Nicely After Rotator Cuff Repair
No Knee Pain Three Years After Cartilage Transplant Surgery
54-Year-Old Woman Finds her Sweet Swing Again After Rotator Cuff Surgery
70-Year-Old Man Enjoys Return of Function Two Years After Rotator Cuff Surgery
High School Athlete Named MVP After Successful Arthroscopic Surgery
Amateur boxer gets back to boxing after both shoulders stabilized
Living a Life of Sport Once Again
Successful Bilateral Microfracture Surgery
It's All in the Family
Back on the Slopes
What did I get myself into?
Pain Free after Rotator Cuff Surgery
Humeral Head Transplant Restores Quality of Life
High School Basketball Standout Scores after One Year off Court
All-Conference High School Soccer Player Returns to the Game
To learn more about these treatment options and patient experiences, visit our Web site at www.cartilagedoc.org.